Information Security Summit – 2017
We are looking forward to a great 2017.  Below are some of the items our all-volunteer organization is working on.  If you want to help us, email cso@informationsecuritysummit.org and let us know how you would like to help.
2017 Information Security Summit Sponsor Opportunities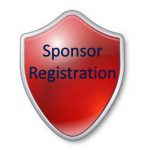 Information Security Summit is accepting sponsors for all our 2017 events.  Check out our available sponsor opportunities here.
2017 CSO Xchange

Our registration system is open and accepting 2017 CSO Xchange Member applications.  Professional service organizations, contractors and sales personnel are not permitted to join the Xchange unless approved by the membership.
2017 Spring IT Summit & SANS Training
Our Spring Summit is taking shape.  Click HERE for Event Details and Registration Information.  It should be a great week!
2nd Annual ISS Charity Golf Benefit (Save-the-Date – information coming soon)
Security Summit's 2nd Annual Charity Golf Benefit will take place in September 11, 2017 at Forest Lake County Club. in 2016 our benefit raised funds to support The Jimmy Malone Scholarship Fund and Career Connection
SSW-2017 (Save-the-Date – information coming soon)
Security Summit Week 2017 will take place October 30 through November 3rd at the IX Center.  Watch for our announcements, Call-for-Papers and sponsor requests to hit the Internet very soon.
Our Summit Website
We are embarking on an upgrade to the website which has impacted our membership file. We apologize for any inconvenience this may cause you. Stay tuned for future updates and announcements
Thanks to our partners
Thanks to these strategic partners who regularly and continually support the efforts of the Information Security Summit.