Information Security Summit – 2017
We are looking forward to a great 2017.  Below are some of the items our all-volunteer organization is working on.  If you want to help us, email cso@informationsecuritysummit.org and let us know how you would like to help.
2017 Information Security Summit Sponsor Opportunities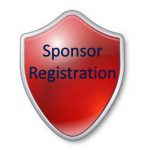 Information Security Summit is accepting sponsors for all our 2017 events.  Check out our available sponsor opportunities here.

ISS2017-Call-For-Papers
Be a part of Information Security Summit's 15th anniversary as a presenter at SSW 2017! ISS is seeking qualified conference speakers for its Security Summit Week, Oct. 30 – Nov 3, 2017 at the I-X Center. The week holds many opportunities Monday through Friday in the areas of information security, technology, risk management, compliance, IT job development, policy and awareness, IT governance, law and audit. If you are chosen to present, our speaker committee will notify you of your scheduled day and time and confirm your ability to present. If you are interested in presenting, submit a completed CFP to Events@informationsecuritysummit.org. Applications must be received by June 01, 2017. If you are chosen as a presenter, your event admission fee is waived. You may submit as many presentations for consideration as you wish, but please only one submission per presentation form.
2017 CSO Xchange

Our registration system is open and accepting 2017 CSO Xchange Member applications.  Professional service organizations, contractors and sales personnel are not permitted to join the Xchange unless approved by the membership.
2017 Spring IT Summit & SANS Training
Our Spring Summit is taking shape.  Click HERE for SANS training class and Summit Event Details and Registration Information.  It should be a great week!
2017 TU/ISS Research Project
Information Security Summit, in partnership with Tiffin University, ASMGi, Code Red, NEO InfraGard Member Alliance and Better With Mustard is conducting security research throughout Ohio over the next several months.  The objective of this project is to collect data that can be used for benchmarking companies in Northeast, Ohio.  Our research will attempt to collect data regarding such things as current security concerns, future concerns, workforce development opportunities, education requirements for security professional, Information security spending, security technology requirements, training requirements, compliance and risk management.  We hope you will consider participating in this research project.
2nd Annual ISS Charity Golf Benefit / Save-the-Date! 
Information Security Summit's 2nd Annual Charity Golf Benefit will take place on September 11, 2017 at Lake Forest County Club.  Our 2017 charities will once again be The Jimmy Malone Scholarship Fund, Career Connection and College Now of Greater Cleveland.
Security Summit Week – 2017 / Save-the-Date!
Security Summit Week 2017 will take place October 30 through November 3rd at the I-X Center.  Sponsor opportunities and our Call-for-Papers are available on our website.
Opt-In
If you would like to be notified as information about these events become available please opt in to our customer email list and we will keep you informed.  You can opt in by completing our OPT-IN Form below.
Our Summit Website
We are embarking on an upgrade to the website which has impacted our membership file. We apologize for any inconvenience this may cause you. Stay tuned for future updates and announcements
Thanks to our partners
Thanks to these strategic partners who regularly and continually support the efforts of the Information Security Summit.