WE'RE GOING VIRTUAL FOR 2020!
GET ALL YOUR 2020 SUMMIT EVENT DETAILS BY CLICKING ON THE IMAGE ABOVE!
The ISS VIRTUAL SUMMIT 2020 has ended, but our community-building mission continues.  Those who registered for this year's ISS can still access Whova for the next several months to view recorded presentations, retrieve documents and slide decks, check out our exhibitor and sponsor video gallery and stay in touch with other attendees.
Mark your calendar for the next year's 19th Annual Information Security SUMMIT October 25-29,2021.
We also want to thank all our sponsors, exhibitors, volunteers, speakers, moderators and attendees for producing such a quality virtual event.  Below are just some of the comments we received from our attendees.
Great virtual conference! No worries looking for a seat in the most popular sessions
The ISS Organizers have managed to present an impressive Virtual Conference in 2020.
Awesome Job! – of course
The veritable potpourri of topics allowed me to expand my knowledge base.
It is a pleasure to attend this year's Summit 2020, even if not in person! Great info, THX!
Best local conference you can attend
I just can't stop coming to the CLE ISS! It keeps getting better year after year!
This virtual conference has been fantastic and very informative
Although the in person summit is something I look forward to every year, their virtual one was good.
The planning that went into making the virtual ISS Summit a quality program was outstanding.
For the money, this is the best cyber security conference in the Great Lakes region.
Great speakers and content on a wide variety of topics. Something for everyone! 
Yes
One of the most engaging audiences I've seen this year! Great event!
Once again a great event run by Gary and his incredible team!! Thank you for all you do!
The ISS is a "must attend" event…every year. It's a valuable way to support Security in Cleveland!
If you are virtual, tell your org that you're not free as if you were in person. Prioritize this!
It was amazing
The Summit always offers to notch networking and education at a very affordable price.
Many topics in this event. Went away with actions that could be performed.
Great virtual ISS conference this year! The ISS team and all the speakers & volunteers rocked it!
You never know what you'll learn next.
Summit leaders and organizers always work hard to provide an epic educational and interactive event.
These sessions were relevant and helpful as I study for my CISSP exam
The Whova app exceeded my expectations for this event. Stick with this if still available in 2021.
Content is great, but I had issues with using Whova on desktop (ie audio dropping).
Offer small viewing options maybe? That way groups can get together and have small discussion group.
Great conference, wouldn't change a thing!
More lab content, maybe some kind of working sessions.
Repeat what you did this year.
Prerecorded presentations with speaker live for questions.
To be honest I feel the framework that has been put together for 2020 is fantastic.
Try to focus on the overlap of speakers talking about the same subject and no product pitching talks.
Better video platform (better than Zoom, at least…).
I believe the SUMMIT went exceptionally well this year, for being virtual. Whova performed perfectly.
Whova is ok, but I don't get all the Zoom controls (matrix/Brady Bunch mode).
Great event!! Maybe provide more social opportunities .
A different platform other than whova. Others offer a more realistic experience & foster networking.
Please insist that all sessions are done with live speakers – no pre-recorded sessions please.
I like the virtual SUMMIT. It would be great if you could serve us all shrimp. (Just kidding)
Make all options available on both pc and mobile.
I think you guys did a great job.
Shrimp sent to the house! Seriously though, maybe a few less structure networking events.
Provide 5-10 minute break between each session. Remind vendor speakers to not sell during their talk
I have to say this was wonderful event, despite the fact we couldn't be in person.
Take advantage of innovations over the next 12 months through evolution of conferencing tools.
Provide copies of the presentation prior to help determine which sessions we want to attend.
Provide a one-screen guide that explains how to get the best summit experience
My thought would be to add a 5 minute break between sessions.
Video in the Zoom app is/was much better than in Whova. Provide steps to use zoom app for video.
I thought everything went well, great job guys!
Add Shrimp to the menu. Great job. This was my first experience w/ virtual, but was great
Less sessions per day and provide a 15 minute break between sessions. Great Job!!!!
Make it so there isn't 2 chats, 3 including the q&a section.
I enjoyed the experience
Have speaker slides available immediately in case their stream has issues, which has happened
Fix it so I can participate from my employers vpn.
Better mike muting.
It has been a great event. Muting attendees with open mics would help.
Pre-recorded session concept didn't work very well this time. Need more space here for comments.
May have missed it-Master list of agenda topics with descriptions so that we can select ahead of time.
Record everything. It's great to see other sessions that conflict with what I attended.
WE LOOK FORWARD TO SEEING YOU ALL IN 2021.  STAY WELL AND HAVE A SAFE HOLIDAY SEASON!!   
With Much Gratitude and Appreciation,
The Information Security Summit Planning Team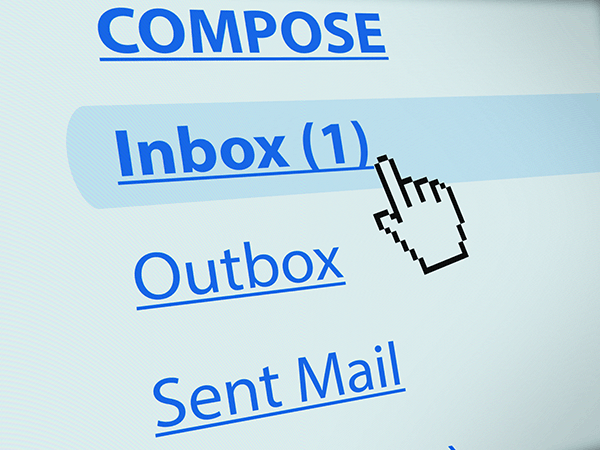 Opt-In
If you would like to be notified as information about these events become available please opt in to our customer email list and we will keep you informed.  You can opt in by completing our OPT-IN Form below.