Looking forward to seeing everyone at The SUMMIT 2018.
The SUMMIT 2018 is scheduled for October 22-26, 2018 at the Cleveland I-X Center.
YOU CAN VIEW OUR COMPLETE AGENDA HERE: The SUMMIT 2018 AGENDA
ONLINE REGISTRATION IS OPEN.  The SUMMIT 2018 is 5 full days of IT and security events on a variety of topics. The theme for The SUMMIT 2018 is Empowering Collaboration.  Throughout the week, speakers will highlight the value of collaboration when designing, implementing, operating, measuring and improving information security.
SOLD OUT – Only Single Day Tickets are available.

CERP WORKSHOP:  All organizations face an unprecedented number of exposures and associated risk. This leaves the organization – and the people who work there, susceptible to a variety of existing and emerging vulnerabilities. An Enterprise Resiliency game plan is critical to the survival of any organization and its ability to prosper in the face of such events. Participants will come away with: 1) How to Establish a Resiliency Game Plan for the Organization; 2) How to Understand and Document the Organization's Resiliency Current-state; 3) How to Perform a Resiliency Current-state Assessment; 4) How to create the organization's Business Resiliency Management Plan (BRMP); 5) How to Develop and Implement Resiliency-building Remediation Projects; 6) How to Embed BRMP into the Organization's Culture; 7) How to Prioritize the alternative options, choices, and substitutions for implementing BRMP; 8) Develop the capacity to mobilize needed resources and services during emergency situations. Additionally, participants will have direct exposure to a variety of Frameworks, Assessments, and Tools (such as the Catalyt BCM platform).

To register for the OCITA Fall Event – Click HERE
As an added bonus this year, all attendees will have access to EnergyTech as EnergyTech will hold its 2018 annual conference jointly with ISS during The SUMMIT 2018.  That means attendees will once again have access to both events for the admission price of one!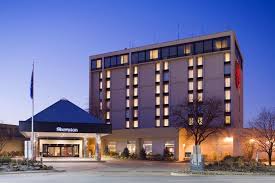 HOTEL / TRAVEL / ENTERTAINMENT:  ISS has arranged for an Early Bird Discount to the event, as well as a discount on Hotel Rooms, Airlines and tickets to the Rock-n-Roll Hall of Fame.  The discounts are time sensitive, so don't wait make your plans and reservations TODAY using the links below:
* Early Bird Conference Discount Code: 2018ISSEB     
* HOTEL RESERVATIONS
* UNITED AIRLINES DEAL –  We have partnered with United Airlines to offer travel discounts to the SUMMIT.  Visit www.united.com/meetingtravel and enter "ZFDK256603" in the Offer Code box. You may also call United Meeting Reservation Desk at 800-426-1122 Mon-Fri 8 am – 10 pm ET and Sat/Sun 8 am – 6 pm ET. Booking fees are waived for Meeting reservations.  Travel dates must be booked between 10/19/2018 – 10/29/2018 to receive the discount. 
* ROCK-n-ROLL HALL OF FAME: Using the link and special promo code, adult general admission tickets can be purchased at the discount rate of $18 (regularly $26).  Offer available online only.  Go to rockhall.com, Enter promo code "Allman18" in the upper right-hand corner at checkout and hit "Submit" to activate the code.