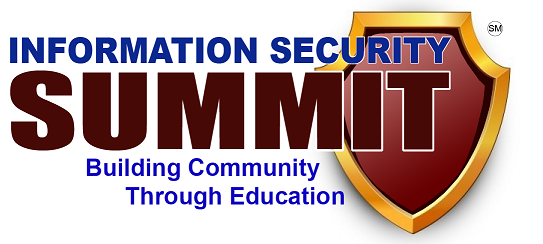 Certified Enterprise Resiliency Practitioner Certification
When: Monday/Tuesday October 23/24, 2023 (2-day class)
Time:  8:30 am – 5:00 pm
Instructor: John DiMaria, CSA STAR Program Director, Cloud Security Alliance
Cost: $895.00
Class Registration:  REGISTRATION
MONDAY 10/23 and TUESDAY 10/24
ISS has updated and resurrected their CERP certification training.  This 2-day course is designed to provide participants with the knowledge and skills required to develop and implement enterprise-wide resiliency programs based on the principles of BS 65000 and ISO 22301 as well as other supporting industry standards. The course covers the essential aspects of resiliency planning and management, including risk assessment, measuring business impact, and building a response and recovery strategy.
The program is delivered in an interactive and engaging format that combines instructor-led training, case studies, group discussions, and practical exercises. The course also includes a comprehensive workbook study that tests participants' knowledge and skills, and successful completion of the workbook leads to certification as a CERP.
Who is this course for?
The CERP course is suitable for professionals involved in developing and implementing resiliency programs in organizations of all sizes and types.
Learning Objectives:
Upon completing the course, participants will be able to:
Understand the fundamental principles and concepts of enterprise resiliency management.
Conduct a comprehensive risk assessment to identify potential threats and vulnerabilities to an organization's operations.
Develop and implement a business impact analysis to identify critical business functions and their dependencies.
Develop and implement a response strategy to manage and respond to disruptive events.
Discussions of best practices on the planning to restoring of critical business functions and operations.
Establish a resiliency program framework and governance structure to ensure continuous improvement and effectiveness.
Understand the importance of effective communication, training, and awareness in resiliency management.
Understand the role of standards such as BS 65000 and ISO 22301 in resiliency management and certification.  All attendees will be provided access to BS 65000, ISO22301 and ISO27002 standards for 1 year after the class.
The CERP course equips participants with the knowledge and skills required to develop and implement enterprise-wide resiliency programs, ensuring organizations can effectively respond to disruptive events and quickly recover critical business functions.
Note for people who want to be a CERP Trainer:  Attending a CERP training class and completing the class workbook is one of the prerequisites to becoming an approved trainer.  If you want to be a CERP Trainer, attending this class will meet your training class requirement.  If you have any questions, contact cso@informationsecuritysummit.org.
Continental breakfast, lunch and happy hour included.