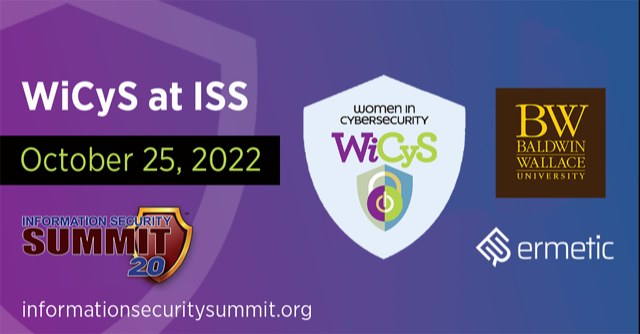 Details and Program Information
Join us on Tuesday, October 25th as Women in CyberSecurity present a day-long program filled with educational and networking opportunities. Sessions presented this day will focus on creating a community of engagement, encouragement and support at a technical conference. Student rates are available.  Registration for students and professionals can be found here:  REGISTRATION
A detailed agenda is available in our Whova mobile app.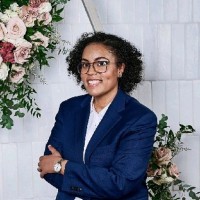 Tuesday Morning Keynote Address
Samara Williams will discuss recruiting and retention. 
Tuesday, October 25
8:00 am
Start your day with a delicious continental breakfast
Keynote Address – 
Main Ballroom
Samara Williams
, Manager, Information Security & Risk
, Cardinal Health
Jess Walpole
, Fortress SRM
· Chelsea Treboniak
, Owner
, Critical Ops
· F. Iman Joshua
, Head Of Security and IT Shared Services
, Vimeo
· Amanda Yoho
, Chief Technology Officer
, Proformex
Jamie Dicken
, Senior Manager, Product Security Assurance
, New Relic
Even though Sarbanes-Oxley (SOX) is nearing legal drinking age, many companies find their compliance scope continuously expanding due to the evolution of IT systems and processes as well as external audit pressures.
Steve Hernandez
, Leaf Home Solutions
To Be Provided by the Speaker
Brendan O'Connor
, Security Guy
, Check Point
IPv6 has been around a lot longer than you think. Why then is it not widely used? Join this talk to discover the strong security, weakness for privacy, and the more recent fixes that make it all potentially the next best change for the Internet.
12:00 – 1:30 pm
LUNCH
Main Ballroom
Champagne B
Matthew Edwards
, Chief Strategy Officer
, 1Kosmos
Account takeover and insider threats pose two of the most serious security risks to any organization. The consequences of not stopping attackers after they have penetrated defenses can be devastating. Some peg passwords or a lack of security training as the problem.
1:30 pm – 5:00 pm
Champagne A
2:45 – 3:45 pm
Bordeaux B
Tiffany McClaskey
, IT Risk & Security Consultant
, Goodyear
April Volk
, Information and Cyber Security Director
, Wells Fargo
Bordeaux B
Tiffany McClaskey
, IT Risk & Security Consultant
, Goodyear
Champagne B
Tyler Hudak
, Practice Lead, Incident Response
, TrustedSec