WELCOME TO THE 2019 INFORMATION SECURITY SUMMIT – GSO EVENT PAGE!
Information Security Summit (a 501c(6) organization) will hold its first Information Security Summit in Greensboro, NC on March 11-12, 2019 at the Greensboro Airport Marriott Hotel.  Information Security Summit is partnering with the Triad chapters of ISSA and ISC2 to produce this exciting educational and networking event. We are currently accepting sponsorships.
REGISTRATION IS OPEN!! All attendees receive free parking, access to our Conference Guidebook, all presentations (as permitted by the presenters) continental breakfast, access to industry leading vendors, access to all program sessions, lunch and a fabulous networking reception.  Check our agenda for program sessions, times, room assignments and speakers.  Our electronic Conference Guidebook will be available for download (FREE) once the agenda is complete.
View our Current Agenda
OUR FEATURED SPEAKERS INCLUDE: 

JACK JONES CRIC, CISM, CISA, CISSP
What Does a Mature Cybersecurity Program Look Like?
Jack Jones has worked in technology, information security, and risk management for over thirty years.  He has ten years of experience as a CISO with three different companies, including five years at a Fortune 100 financial services company.  His work there was recognized in 2006 when he received the ISSA Excellence in the Field of Security Practices award at that year's RSA conference.  In 2012 Jack was honored with the CSO Compass award for leadership in risk management.  He is also an adjunct professor at Carnegie Mellon University, where he teaches risk measurement and management in the CRO program.  Jack is also the creator of the "Factor Analysis of Information Risk" (FAIR) framework adopted by the Open Group as an international standard.  Currently, Jack is the Chief Risk Scientist at RiskLens, Inc., and Chairman of the FAIR Institute, a non-profit organization dedicated to evolving risk management practices.  He has also co-authored a book on FAIR entitled "Measuring and Managing Information Risk, a FAIR Approach" which was inducted into the Cyber Security Canon in 2016.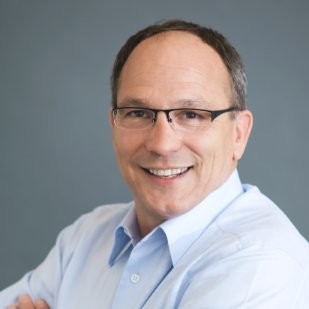 GRANT ASPLUND, Cloud Evangelist
My CEO Told Me We Have to Move Our Datacenter to the Cloud…So, What's the Big Deal?
Grant was Principal Evangelist for Dome9 when Check Point made the acquisition. Grant has held worldwide evangelist roles at Check Point Software Technologies and more recently Blue Coat Systems, Inc. where he was Director of Evangelism.  Grant has also held the Head of Market Development and Sales for Altor Networks, and was Vice President, Enterprise Sales for NeuStar. Additionally, he was President and CEO of MetaInfo before successfully selling the company to NeuStar. Grant brings his unique story-telling style mixed with high energy and passion, representing Dome9 at public events and conferences worldwide. Grant has also been a featured speaker and panelist at numerous industry trade shows, conferences and several radio blogs which include RSAC, Next100 CIO's and BlogTalkRadio.
GREGORY RICHARDSON
Working in cyber security since 1992, Gregory continues to be fueled by his passion for security, technology and yes tea. Referred to by some as the Tea Drinking Hacker, he has consulted with governments and some of the largest enterprises in the world on securing their digital borders and assets before it was popular or profitable. Most recently as a solutions architect at McAfee Greg helps organizations streamline their security strategy and create security infrastructures from what are often isolated security tools working separately. He prefers to focus on solutions rather than products and can often be found speaking at conferences on the methods of how to measurably improve cyber security effectiveness and efficiency. He tweets @GregoryR.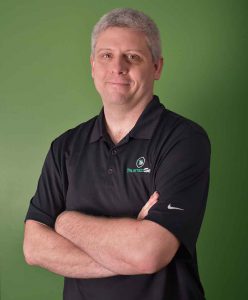 TYLER HUDAK, Incident Response Practice Lead
Trainer – Tactical Malware Analysis
It's no secret that malware analysis is a skill that is incredibly useful to have, and the best way to learn it is to actually sit down and analyze malware. Participants in the course will go through a number of labs in which they investigate various malware samples hand-picked to illustrate specific malware analysis skills. Participants will be given an allotted time to complete the analysis and answer specific questions. The techniques used to analyze the malware and answers to the questions will be discussed after each lab.  Students should expect to complete 4-6 labs.  This course is designed for those with all malware analysis skill levels – from beginners to experts, so there will be challenges for everyone. However, labs chosen will be tailored to the overall skill level of the class.  Tyler has almost 20 years of real-world experience in incident handling, malware analysis, computer forensics, and information security for multiple organizations. He has spoken and taught at a number of security conferences about topics ranging from incident response to penetration testing techniques.