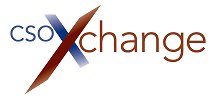 The benefits of joining the CSO Xchange include:
* Participating in a forum for sharing ideas with industry peers
* Peer networking events
* Professional development opportunities
* Free CSO Xchange meeting attendance
* A complimentary pass to all Information Security Summit events
* Receive CPEs for attending CSO Xchange events
If a CSO Xchange member cannot make a scheduled meeting, he/she may send an associate to the meeting in their place free of charge.  Also, if you notice that an upcoming agenda is covering a topic that would be of interest to others in your organization, you may invite up to two guests to attend the meeting with you – free of charge, however all guests must be registered in advance.  Contact [email protected] to register a guest.
Cleveland / Northeast Ohio CSO Xchange Members can register for 2020 –
REGISTER HERE
If you have any questions about the CSO Xchange feel free to send your question to: [email protected]
* * * * * * * * * * * * * * * * * * * * * * * * * * * * * * *